We're three Church of England parish churches in small villages in east Hertfordshire, and our aim is to Know Christ and Make Him Known.
The Church of England attempts to provide pastoral care for the souls of all the people of the country by assigning a pastor (usually known as a priest) to a small geographical areas called parishes.  In recent years, some small parishes have been combined with others under the care of one priest.
Our three parishes have been united in this way (called a United Benefice) since 1980. Nonetheless, each parish church remains an individual community – the family of God in its own place, seeking to serve its own local village community.
How to find us:
Hunsdon Church
Widford Church
Wareside Church
St Francis Chapel / Rectory
What We Believe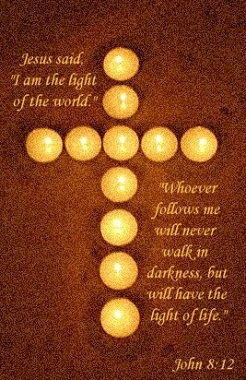 Our faith is focussed on Jesus Christ.  We worship him as God, we seek to serve him as our leader and Lord, and we are grateful to him for giving himself in our place on the cross.  We are keen to know more of his love, to enjoy his forgiveness and to follow and serve him today.
We long for more of our friends, family members, colleagues and neighbours to discover the love of God in their lives through Jesus.  We are glad to work hard to provide straightforward opportunities for other people to encounter Jesus Christ for themselves.
We are grateful for God's kindness to us; as our Creator, in giving us life and breath, and so much else that makes us glad.  We long for God's world and for our community to know and appreciate more of God's glory.
We are keen to understand as fully as possible God's plan and purpose for his creation and for his creatures, and to find our place in God's will for the world.
We are thankful that God is a speaking God who has arranged for his word to be written down for us, and who speaks to us today as we meet together and as his Spirit teaches and helps us.
We are eager to serve one another in the name of the Lord Jesus, as well as giving ourselves to those both close at hand and further away who are in need of practical Christian care and concern.
Our Mission
Knowing Christ and Making Him Known
Our benefice Mission Statement is that we aim to Know Christ and Make Him Known.
The Apostle Paul wrote I consider everything a loss compared to the surpassing greatness of knowing Jesus Christ, my Lord.  (Philippians 3:8)  The churches of the benefice want to know more of Jesus and his love, but not to keep for themselves.  By word and deed, in big ways and in small, the churches attempt to make known Jesus' love to the communities which they serve.
Knowing Christ
We are committed to growing in knowledge of Christ by reading and studying the Bible together on Sundays and midweek through our 7Days programme.  
We are determined that our knowledge of Christ should not remain merely intellectual.  We want to allow God's Word to challenge and transform our hearts that we might entrust ourselves more and more to Jesus and lean on God rather than our own strength and understanding.
This aspect of our mission is closely tied to the first strand of the Diocesan Vision, Living God's Love, namely, "Going Deeper Into God."
Making Him Known
Jesus is good news, so we don't want to keep him a secret.  We are committed to passing on our knowledge about him and the benefits we have received from him to our friends, families and neighbours.
At least once a year we run a Christianity Explored course for people who would like to know more about the Christian faith.  We also have opportunities for parents who are Considering Christening their children and, because we believe Marriage Matters, we support couples who are planning their weddings or seeking to strengthen their relationships with their spouses.
We have a committed network of people from each parish who meet each week at Parish Prayers to pray for the villages and their people.  In Hunsdon, there are Prayer Boxes in the school and village shop.  You can also leave prayer requests via the Prayer Box on this website.
We also host various activities through the year, like the Carol Singing with the Salvation Army or our celebratory meals at harvest-time.
Our FOCUS events where we look in detail at what the Bible says about an issue which faces us in our daily life are open and beneficial to all.
Individually, church members are involved in many of the other organisations in the villages, from the amateur dramatics to badminton, Parish Council to gardening, history to village hall management. Church members co-ordinate the activities for the Hunsdon Over Three-Score Club and the Flying On Your Own group for widows and widowers.
This aspect of our mission is closely tied to the other strands of the Diocesan Vision, Living God's Love, namely, "Transforming Communities" and "Making New Disciples."
Who's Who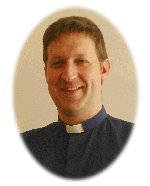 Our Rector is Mark Dunstan.  There's a bit more information about him below.
"Rector" is a church-word which means much the same as "Vicar", "Priest", "Pastor" or "Minister".  "Benefice" is a church-word describing a geographical area which is overseen and supported by the ministry of a parish priest.  Mark shares with the Bishop the privilege and the responsibility of "the cure of souls" in the three parishes here; his role is to look after the spiritual health of every person in the villages – whether they choose to attend church services or not.
Happily, he does not work alone.  In the Bible, the Apostle Paul describes the church as a body – a living entity with many different members, each with their own special role and function.  It is a really good picture of church life.  There are all sorts of activities which take place as part of the church's ministry, and these only happen because of the talents and energies of a host of volunteers.
These people are office holders within each Parochial Church Council of the Benefice.
Hunsdon
Widford
Wareside

Wardens

Ian Rosier
Susan Braisher


Peter Hofer
Hugh O'Reilly


Nicholas Buxton
Vacant


PCC Secretary

Lorraine Newman


Beryl Hollylee


Ann Emsley


PCC Treasurer

Amanda Rosier


Lindsay Farquharson


Sarah Hart

The following people also hold the Bishop's licence for various ministries.
| | |
| --- | --- |
| Honorary Assistant Minister: | Revd Barbara Ebeling |
| Reader: | David Scott |
The Parochial Church Councils are extremely grateful to everyone who helps.  If you would like to help in any way, please contact the wardens.
The Rector
Greetings in the name of Jesus!
My name is Mark Dunstan and I'm the Rector of the United Benefice.  By the grace of God and in a comedic move on his part, I am the Reverend Dunstan of St Dunstan in Hunsdon! Having had pre-appointment nerves about this coincidence, I now gladly confess I am pleased to be so (as I am to be Rector of Widford and Wareside too).
I grew up in a Christian home, though I nearly didn't.  When my parents took me to be Christened (baptised) before I was a year old, the vicar suggested they take time to think about the promises they were going to make on my behalf.  He chatted with them about the claims of the Christian faith and explained who Jesus was and why he came.  As a result, the fire of their childhood faith that had all but burnt itself out was rekindled. They began attending church regularly and even meeting with other Christians during the week to learn more from the Bible. And I tagged along!
Through Sunday School, I learned for myself about the God who loved me and about the life, death and resurrection of his Son, Jesus.  I had questions and doubts, especially in my teenage years, but I found that Christianity made sense of the world.  I chose to be confirmed when I was 17 (and declare for myself the promises made for me at my baptism), and a year later I came to understand at a more profound level the depth of God's love for me in Jesus.  I remember sitting on the settee at home after church one evening crying with sadness at my own selfishness and simultaneously laughing with delight that I was still loved – Jesus loved me enough to die for me!  With every passing year, I appreciate this undeserved love more and more.  It is this love which inspires me to serve him, and which has led me, happily, to this place.