Meet The Rector
Greetings in the name of Jesus!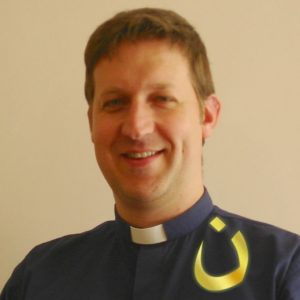 My name is Mark Dunstan and I'm the Rector of the United Benefice. By the grace of God and in a comedic move on his part, I am the Reverend Dunstan of St Dunstan in Hunsdon! Having had pre-appointment nerves about this coincidence, I now gladly confess I am pleased to be so (as I am to be Rector of Widford and Wareside too).
I grew up in a Christian home, though I nearly didn't. When my parents took me to be Christened (baptised) before I was a year old, the vicar suggested they take time to think about the promises they were going to make on my behalf. He chatted with them about the claims of the Christian faith and explained who Jesus was and why he came. As a result, the fire of their childhood faith that had all but burnt itself out was rekindled. They began attending church regularly and even meeting with other Christians during the week to learn more from the Bible. And I tagged along!
Through Sunday School, I learned for myself about the God who loved me and about the life, death and resurrection of his Son, Jesus. I had questions and doubts, especially in my teenage years, but I found that Christianity made sense of the world. I chose to be confirmed when I was 17 (and declare for myself the promises made for me at my baptism), and a year later I came to understand at a more profound level the depth of God's love for me in Jesus. I remember sitting on the settee at home after church one evening crying with sadness at my own selfishness and simultaneously laughing with delight that I was still loved – Jesus loved me enough to die for me! With every passing year, I appreciate this undeserved love more and more. It is this love which inspires me to serve him, and which has led me, happily, to this place.