Give Now
Making a Decision about Giving
Money
There are three ways you can make a financial gift to the church.
Making a Regular Gift
As explained on the finance page, when individuals plan to give regularly, this not only helps them, but is very helpful for the church in terms of planning. If you would like to make a regular gift, please download and print the relevant forms below and send them to the treasurer of the appropriate parish (the address details are on the forms).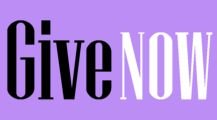 Making a One-off Gift
If you would like to make a one-off donation, you can do this with a credit or debit card on this site. Payments are processed by Hunsdon PCC through PayPal. You do not need a PayPal account to use the facility.
On the PayPal donation page, please use the "add a note" option to indicate which of the three churches you would like to receive your donation. Hunsdon PCC will pass on donations to the other churches.
If you are a UK Tax-Payer (income tax or capital gains tax), we can claim Gift-Aid on your donation if you tell us we can. Please use the "add a note" option to tell us we can claim, and then tick the option to give us your address. We will not use this information for any other purpose than claiming the tax back.
Please note: We have to pay bank charges for this service. You might prefer to give directly via bank transfer so we get the full donation. Banking details are available on the Standing Order mandate forms above.

If you would like to give this way, simply click here to access our PayPal donation page.
Leaving a Legacy
It is common for people to leave property, land or sums of money to charities in their wills. All three of our parishes have benefited from this kind of generosity in the past and are very grateful. If you are considering doing this, please contact the treasurer of the relevant parish. Their names and contact details are on our "Who's Who" page, here. You might like to read our policy on this.
Talent or other things
We would also welcome offers of assistance in the ministries of the church. If you believe you might be able to help in any way, please get in touch via our contact form, here.