Enquire
Christianity Explored / Life Explored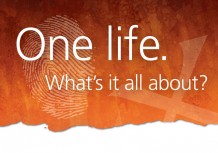 Held at Hunsdon Rectory or in the home of a church member, these are two series of discussions over a few weeks which cover the basics of Christian faith and address important questions for 21st Century people about their quest for happiness.  They are suitable for anyone who has questions and is just "exploring", or established Christians who would like a "refresher".
Christianity Explored begins with a substantial evening meal, while Life Explored incorporates light snacks.  Both are based around a series of lively well-produced presentations on DVD, followed by discussion of the major issues raised.  We also spend some time each week looking at some of the Bible, which is, after all, the key book for the Christian faith.  We assume that course participants have no knowledge of the Bible, so don't let this put you off!
Whether you have deep questions about Christianity, or are merely curious, this could satisfy your thirst!  We won't ask you to pray, sing, or read aloud, and you can ask any question you want.
To register your interest, please complete the information requested below.  You might like to read our Data Privacy Notices for details of how we will look after your personal information.  (These are all the same apart from the references to the individual PCCs).  If your enquiry is not related to a particular parish, the Hunsdon Privacy Notice will apply.