Marriage Matters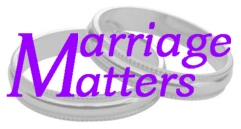 Marriage is a gift of God in creation through which husband and wife may know the grace of God.
So begins the "Preface" at the start of the Church of England Marriage Service.  The rest of it makes excellent reading too; there's a copy here if you would like to check it out right now.  The point is simple; God made marriage, and He made it for a reason – therefore marriage matters. This means that we who enter into marriage should make every effort to treat our marriages with the utmost respect.  This is clearly serious stuff, but it doesn't mean our marriages have to be serious; we should enjoy the blessings God gives us through them.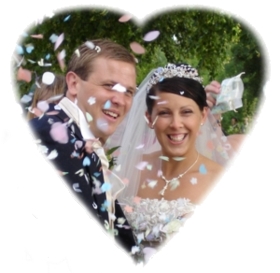 Our Marriage Matters programme is primarily for couples who are approaching their wedding day and making plans, not only for a big celebration, but for a life together.  In the church, we firmly believe that Marriage Matters, and would be pleased to offer any support we can for all couples from those considering marriage to those who have passed their diamond wedding anniversary.  Sometimes people wish to renew their vows or celebrate key anniversaries with a special service in church.  Please contact us if you would like to attend one of the events or if you would like to discuss ways in which we can support you in your marriage.
From This Moment On
Every year, the churches of this benefice join in with three neighbouring churches to host a day for couples approaching their wedding.  This usually takes place on the first Saturday in February each year, but please check the calendar for confirmation.  We begin with coffee at 9:45am for a 10am start and we guarantee to finish by 4pm.  The purpose of the day is to give the couples space to think about some of the important issues associated with marriage which might otherwise be put off until "another time when we're less busy," (i.e. never!).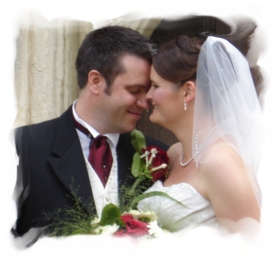 The format is simple; there are some brief presentations on issues such as expectations, communication and the wedding service itself, but most of the day is for couples to think and talk together about questions raised on a series of papers which we give out.  Questions range from "What colour eyes does your future spouse have?" through "How will we bring up our children?" to "Is there anything your spouse could do that would make you want a divorce?"
We provide lunch and a steady stream of tea, coffee and juice, and whilst the course leaders are there to answer any questions and offer general guidance, they don't listen to these private discussions.  Couples in the past have greatly appreciated the opportunity.  Many, even those who have lived together for some years, have commented that the day allowed them to address some questions which they had never got round to discussing.
We look forward to hearing from you and helping you.