Legal Preliminaries for Marriage
What the law requires
The normal and simplest procedure to establish there is no legal impediment to your marriage is called the publishing (calling out) of Banns, for which there is a small statutory charge.  This is really easy to arrange if one of you lives in the parish in which you intend to marry, but if neither of you do, in order to be eligible to have your Banns published, the law states one of you must either be on the Electoral Roll of that parish church or be able to prove what is termed a "qualifying connection".
The Electoral Roll
The Electoral Roll of a Parish Church is as near as the Church of England gets to a register of members.  It is not the same as the Electoral Roll of the Parish, which entitles you to vote in local or national government elections.  Until 2008, joining the Electoral Roll was a normal and relatively uncomplicated way of satisfying the legal prerequisites to marriage.  Now, however, it is much easier to prove a "qualifying connection," so if you are not already on the relevant Electoral Roll, please read on.
Qualifying Connection
Since 1st October 2008, new legislation has been in force which is designed to make it easier for people who have a genuine connection with the parish to marry in the parish church, even if they currently neither live there nor worship with the Christian community there.  The qualifying connections are detailed below.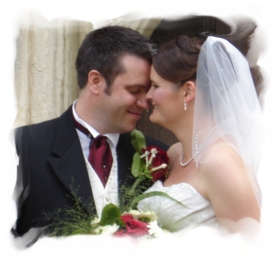 With certain exceptions which are rare and too complicated to detail on this site, you may marry in a parish church if:
You were baptised in the parish church.
You have lived in the parish for more than 6 consecutive months.
Your parents have lived in the parish for more than 6 consecutive months during your lifetime.
You or your parents have regularly worshipped with the parish church for more than 6 consecutive months.
Your parents or grandparents were married in the parish church.
If you wish to marry in one of our parish churches on the grounds that you have a qualifying connection, you must complete a declaration (a form provided by the Rector) which details your connection.  You will also need to supply any relevant evidence to support the facts on this form.  If the Rector is satisfied your claim is valid, you may then apply to be married under the normal procedures, e.g. the calling of banns (see the detail below for how this works out in practice). Though you would be under no obligation to do so, we would encourage you to attend services of worship in the parish church as often as you are able.  The support of a church family at the time of preparing for marriage can be extremely valuable, and many couples find the opportunity to engage with the Christian faith together at this important time in their relationship both stimulating and helpful.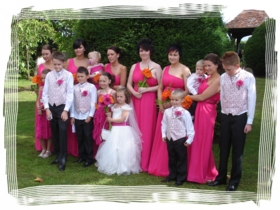 If you cannot yet satisfy any of the qualifying connections, but you live fairly locally, by attending church services in the desired parish church regularly for 6 months, you could qualify.  If couples choose to create a new qualifying connection in this way, we encourage them to play as full a part as possible in the life of the church community as they prepare for their wedding.  It is our testimony that many couples find they benefit greatly from becoming part of a church fellowship.  The church family provides a support network both in the run-up to the wedding and thereafter, and the Christian faith is a firm foundation for the whole of life, including the marriage relationship.
If you believe this is a possible route you could take to satisfy the legal prerequisites to enable you to marry in one of our church buildings, we will expect you to join with us wholeheartedly for the whole of the 6-month qualifying period, and we would encourage you to come for longer if you are able.  When the 6-month period is over you will need to complete the declaration mentioned above.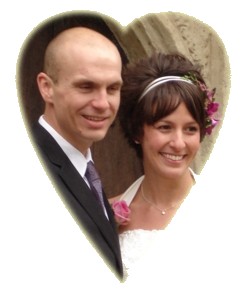 Publishing of Banns
When you return the completed declaration detailing your qualifying connection and the Rector has satisfied himself that your claim is valid, you will need to have your Banns of Marriage published.  The publishing of banns involves asking the gathered congregations on three separate Sundays whether they know of any lawful reason why you may not marry.  This must take place during the three months immediately prior to the wedding. Therefore, if you are attending church in order to gain a qualifying connection, you would do well to start attending church at least 9 months before your wedding to allow 6-7 months qualifying and completing the relevant declaration and then 1-2 months for Banns to be arranged and published in good time.   Sadly, weddings have been postponed in the past because the couples left it too late before attending church.  Don't make the same mistake!
Please note: You will need your Banns read in your parish of residence as well as in the parish in which you intend to marry.  N.B. If you each live in a different parish, that will mean three parishes all together – your wedding venue and your two separate parishes of residence!  So, at least 3 months before the wedding you will need to visit the Anglican Parish Church(es) in your parish(es) of residence to arrange to have your Banns called there.  It is as well to organise this as soon as possible to avoid problems later!  After the Banns have been called, you will need to collect a certificate (for which a small statutory charge is made) from that(those) church(es) and present it(them) to the Rector here. It is the proof that no legal impediment to your marriage was found in those parishes.  You cannot be legally married until the minister officiating at your wedding has seen the certificate(s)!
Remember, if you need to attend church to gain a qualifying connection, do not delay coming to church.  It's actually a good thing to do anyway!
Not sure which is your parish church?  Click here, enter your postcode and follow the instructions to find out!
In order to set the wheels in motion, you should complete the Application Form.  When the Rector receives it, he will arrange to meet you in your own home.  There may be some circumstances in which the Publishing of Banns is not permissible by law (e.g. if one of you is a foreign national) in which case different (and, sadly, more expensive) legal preliminaries are used.  The Rector will explain if this applies to you.