Weddings
Introductory Information
It's easier to marry in church than might first seem the case.  If we can help, we will!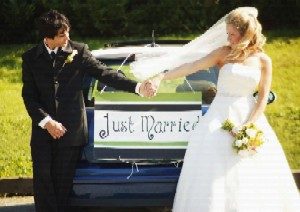 Experience suggests that there are a lot of people who think they are not allowed to get married in church because they don't attend church or are not baptised.  This is not true.  There are certain legal restrictions, of course, but it's actually very straightforward.
English law states clearly that marriage is a legally-recognised relationship between two people and is intended for life.  Orthodox Christian faith recognises marriage as between one man and one woman, and it is illegal for Church of England ministers to officiate at services for same-sex couples.  The other legal restrictions are pretty much as follows:
People under the age of 16 are not permitted to marry.
People may not marry anyone who is more closely related than first cousin.
People may only marry in a Church of England Church with which they have a "Qualifying Connection".
If you are considering being married in one of our churches, click the following links for more information:
Marriage Matters – Preparing for the big day and beyond
Legal Preliminaries – What the law requires
Wedding Costs – A full breakdown of our charges
Application Form – To start the ball rolling…

You can also visit the Church of England's dedicated website for weddings (click the logo).  Please bear in mind that not all the services listed on the Church of England's site will be available in this benefice.